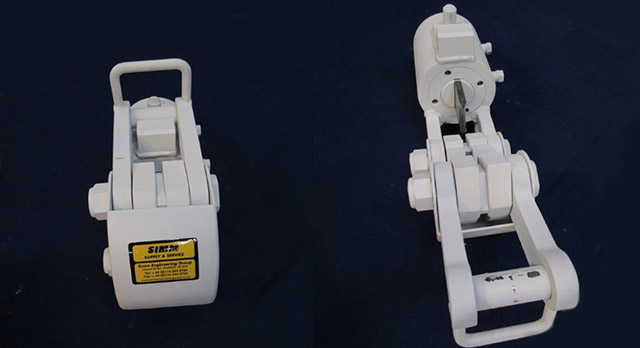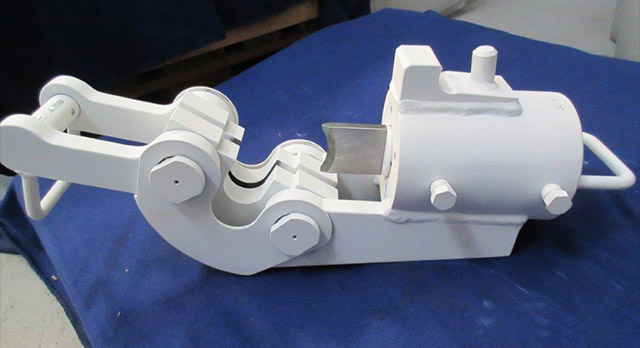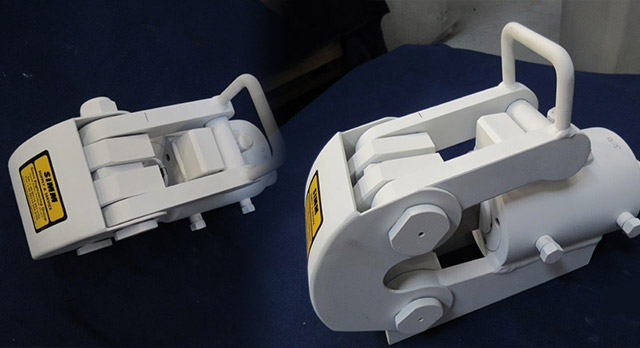 Wire Rope Cutters
Simm Hydrashear wire rope / cable / tube & reinforced bar cutter
Each of our wire rope cutters are designed with cutting edges that grip perfectly with the rope and prevent untwisting of the rope end. We supply a range of quality wire rope cutters for any type of job, including tools designed to cut through an array of wire rope diameters.
Hydraulic Wire Rope Cutters
Advanced hydraulic wire rope cutters feature a built-in hand pump that make cutting steel wire ropes quickly and with ease. For these tougher jobs, our powerful wire rope cutters include blow pistons that allow for easy positioning of the rope in the tool. Simm range of hydraulic wire rope cutters and cable cutters are designed for remote cutting operations with double acting cylinders and a concaved edged single blade cutting system to ensure a clean and full cut of the finest and toughest cable and wire rope. We have the perfect tool to cut hard-drawn wire including steel, copper and aluminium wires as well as electric cables and multi-wire ropes. Recommended in manufacturing/mining/demolition and offshore subsea engineering.
| Model No. | Output (Tonnes) | Wire Rope (mm) | Cable (mm) | Weight (Kg) | Length (mm) | Width (mm) | Height (mm) |
| --- | --- | --- | --- | --- | --- | --- | --- |
| MF38 | 36 | 38 | 38 | 30 | 400 | 155 | 270 |
| MF63 | 80 | 63 | 63 | 60 | 450 | 200 | 390 |
| MP90 | 80 | 90 | 90 | 70 | 515 | 200 | 390 |
| MF114 | 120 | 114 | 114 | 95 | 570 | 280 | 445 |
Working Pressure 700 bar
Double acting design
Cuts wire rope and steel bar
Open jaw design cutting head for easy access to the material to be cut
Max cutting capacity 114mm
No set up time required
Easily replaceable blades
Very robust and strong construction manufactured in the UK