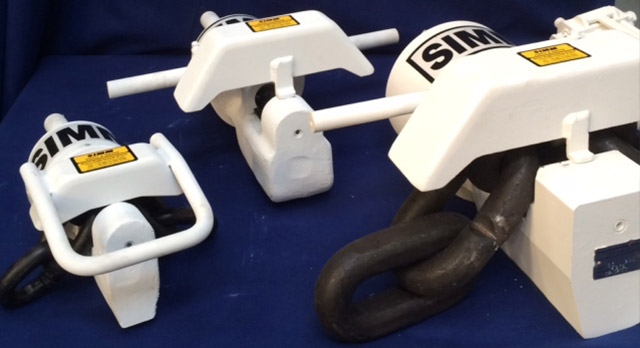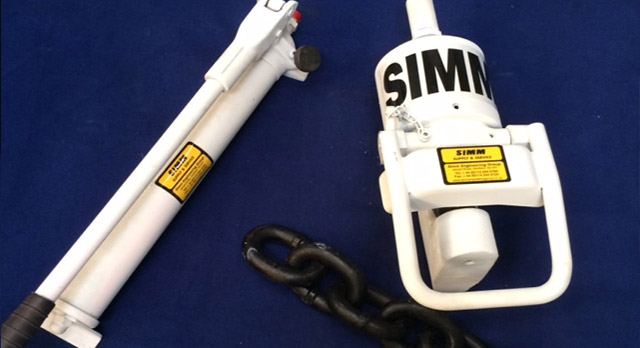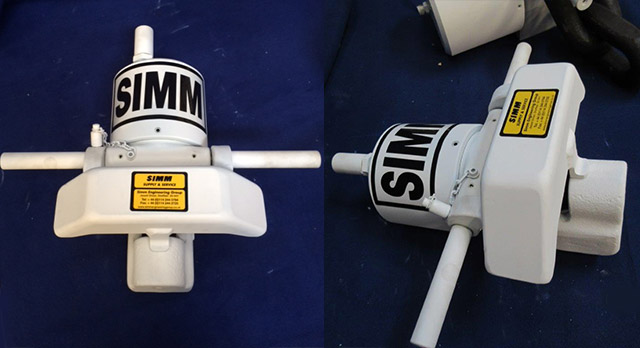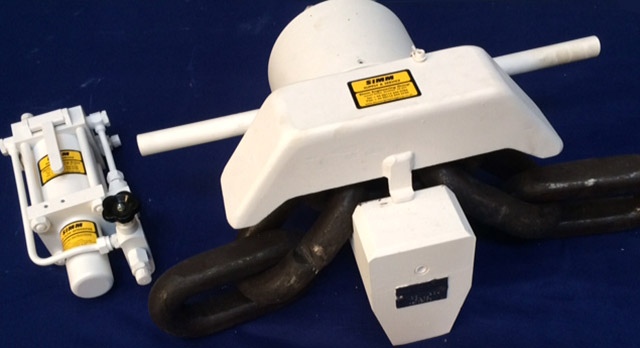 Chain Cutters
Simm are a global supplier of mining equipment, specialising in intrinsically safe chain cutters designed for use in hazardous areas. These were originally developed for the British Coal industry over 40 years ago with the main emphasis being safety, reliability and durability. Our units are spring return and fitted with special toughened steel blades, overload safety relief valves and safety locking guards, which also incorporate carrying handles.
Simm Sevalink hydraulic chain cutters
Simm Mining Products offer a comprehensive range of single acting Hydraulic Chain Cutters which can be operated by a hand pump (700bar), electric or compressed air driven power packs. They can also be operated from a lower pressure source via the Simm Intensifier. Our hydraulic chain cutters are ideal for use where a more powerful cutter is required and are typically sought after by offshore subsea engineers or those involved in the mining process.
| Model No. | Cutting Force (Tonnes) | Cutting Capacity (mm) | Weight (Kg) | Length | Width | Height |
| --- | --- | --- | --- | --- | --- | --- |
| SS1 | 70 | 26 | 23 | 440 | 180 | 180 |
| SS6 | 100 | 34 | 40 | 410 | 460 | 250 |
| SS9 | 140 | 46 | 72 | 565 | 635 | 345 |
| SS15 | 145 | 50 | 77 | 565 | 635 | 360 |
Working Pressure 700 bar
Cutting capacities up to 50mm, commonly used in longwall mining systems.
Standard blades now specially hardened to grade 100
Open jaw design with safety guard
Single acting, spring return
Handpumps are suitable with SS1 26mm chain cutters
Manufactured in the UK